How much would a typical appliance repair cost?
The cost of repair may depend on many factors. Unfortunately, it's not possible to determine how much it will cost you without knowing the appliance and the problem. We only provide a quote once we inspect and diagnose the appliance. If you know what the problem is and the part that needs to be replaced, then we can let you know how much the spare part will cost. Once you approve the quote this will be the final amount you will be charged. Otherwise, the inspection with a diagnosis would cost you a $75 service fee.
Are there any brands you do not work with?
There are certain brands the repair of which is not reasonable: Summit, Avanti, Blomberg.
How long does the repair process last?
It all depends on what kind of problem your refrigerator has been causing. It may be from 30 minutes to a 4-hour repair job.
What is your warranty policy for repairs?
Almost all services we provide comes with complimentary 3-months (90 days) warranty on both parts and labor.
Will your technicians repair my appliance on the same day?
We stock more than 90 percent of appliance parts in our trucks and can get the repair done on the same day. However, sometimes it may take a little longer depending on your appliance, availability of certain parts.
Do you use original parts?
No matter what appliance we repair, we only use genuine spare parts for that brand.
What happens if the technician does not have the right part available?
When scheduling the repair, we usually ask for the brand, make and model, and the problem you are experiencing. With this information and our expertise and experience, we are able to determine the parts to bring with us for the repair. In case we have not stocked the item your appliance requires, we will order the part from the brand. Shipment usually takes 2-5 business days, but we make every attempt to get the part as soon as possible.
How can I tell if my appliance is worth repairing?
If you are wondering if your broken appliance is worth repairing, Best NY Appliance Repair can help by conducting a full diagnosis on your item to check its full condition. Technically, it all depends on the extent of the damage, the availability of spare parts, and the age of the appliance. Our technicians have dealt with different appliances for many years and will give you an honest opinion, from a professional view, whether the cost of repairing is a better value than replacing the appliance.
Where do you perform the repairs?
We prefer to conduct all repairs at your home or your office. Once you contact us, our technicians come to your venue with all the tools and spare parts required for your specific appliance. The technicians always try to get your appliance up and running without it leaving your venue.
What am I supposed to do when my appliance does not work properly?
When your appliance is not working as it should, it may be a sign of a problem which if not repaired is likely to fail you, or worse, be a danger to you. As a general rule of thumb, when your appliance, be it refrigerator or dishwasher or any other, starts to malfunction or ceases to work correctly, you should seek professional help. Appliances are built to perform specific tasks and if they are not doing that, a professional can help restore them to their optimum working condition.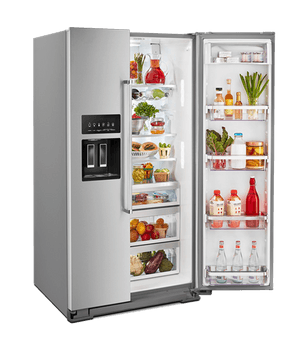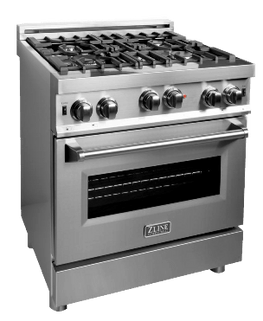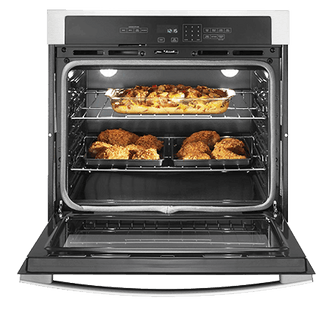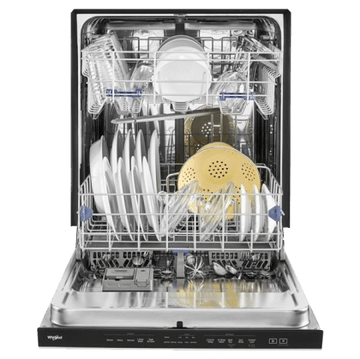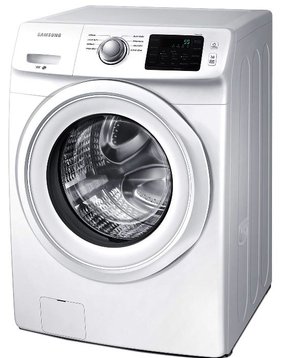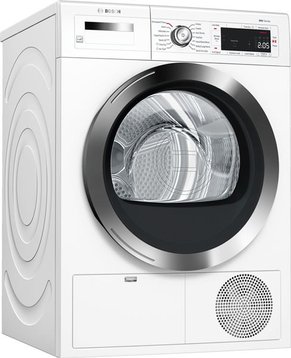 All Brands and Models Serviced
Free Phone Troubleshooting
When your refrigerator starts to act up, it is good to invite a technician to check it.
We repair a broad range of refrigerator types, models, and sizes, and specialize in followings:
Built-in refrigerator repair;
Side-by-side refrigerator repair;
French door refrigerator repair;
Top-mount freezer refrigerator repair;
Bottom-mount freezer refrigerator repair;
Undercounter refrigerator repair;
Wine cooler repair.
RANGE/STOVE/COOKTOP REPAIR
Since you probably use your gas or electric stove regularly, it's likely to develop some issues, at some point. When this happens we can help.
We repair a broad range of stoves, ranges and cooktop types, models, and sizes, and specialize in followings:
Dual fuel stove repair;
Electric stove repair;
Gas stove repair;
Induction cooktop repair;
Electric cooktop repair;
Gas cooktop repair;
Glass cooktop repair;
Professional range repair.
Best NY Appliance Repair has been helping New Yorkers in living stress-free life for years by taking care of appliance repair problems. Our technicians have the training to repair and service the kitchen and laundry appliances. Equipped with only the latest tools, knowledge and experience over the last 20 years, we'll make quick work of your appliance repairs. In need of fast service? Call us for a quote, set up an appointment and have a certified appliance technician dispatched at your convenience.
Let's get started on the right solutions and services to help you in getting your appliances fixed. Let's start with open and honest conversation and earn respect!
At Best NY Appliance Repair we provide customers with complete solutions for all their household appliances.
We make it easy for you, servicing all makes and models. We specialize in refrigerator repair, range repair, stove repair, cooktop repair, dishwasher repair, oven repair, microwave repair, washing machine repair, dryer repair and much, much more.
Best NY Appliance Repair has been servicing the New York City, with its all boroughs including Brooklyn, Manhattan, Queens, Staten Island. We service throughout all metropolitan areas and some regional areas as well including the Nassau County and Westchester County. If you have any questions don't hesitate to contact our friendly staff and they will guide you through the repair process.
It is always frustrating you can not make mouthwatering roasted chicken or a freshly baked cake due to an oven breakdown. If your oven has problems, it is important to call a technician to diagnose the problem and fix it.
We repair a broad range of ovens and microwaves types, models, and sizes, and specialize in followings:
Gas oven repair;
Electric oven repair;
Wall oven repair;
Double oven repair;
Convection oven repair;
Counter-top microwave repair;
Undercounter microwave repair;
Over-the-range microwave repair.
OVEN AND MICROWAVE REPAIR
If your dishwasher has broken down, you do not have to put up with a dirty pile of dishes. Having your dishwasher repair is not something you want to gamble with, that's why you need quality and certified repair providers.
We repair a broad range of dishwasher types, models, and sizes, and specialize in followings:
Built-in dishwasher repair;
Portable dishwasher repair;
Full console dishwasher repair;
Integrated dishwasher repair.
WASHING MACHINE PROBLEMS WE SOLVE
Washer is not draining

Washer is not spinning

No water is coming into washer

Washer does not start

Touchpanel is not responding

Washer is leaking

Machine not filling with water or overflowing
Washer is making a loud noise
Washer is breaking the circuit
Washer creates a burning smell
Washer door does not open
Washer is vibrating or shaking
Washer does not finish the cycle
And many more
Dishwasher is making a loud noise
Dishwasher is breaking the circuit
Dishwasher is running non-stop
Dishwasher door is not sealing
Dishwasher does not have power
And many more
Thermostat problems

Igniter problems

Broken control buttons or interior lights

Microwave is not heating the food

Microwave does not start

Microwave plate does not spin

Microwave is making strange noise
Burners have low flame

Oven takes long time to heat

The oven temperature is not accurate

Oven does not turn on

Bake and broil is not working

Oven door does not seal

And many more
Refrigerator is covered in ice

Water dispenser is not working

Ice maker is not making ice

Refrigerator is warm inside

Refrigerator light is off

Refrigerator compressor compartment is clicking

And many more
OVEN AND MICROWAVE PROBLEMS WE SOLVE
Oven is not cooking food evenly

Oven is not turning on

Oven is being too noisy

Oven turns on by itself

Oven temperature is not matching the gauge

Oven is not self-cleaning

Oven is leaking gas
DISHWASHER PROBLEMS WE SOLVE
Dishwasher is not draining

Dishwasher is not washing thoroughly

No water is coming into dishwasher

Dishwasher does not start

Touchpanel is not responding

Dishwasher is leaking
REFRIGERATOR PROBLEMS WE SOLVE
Refrigerator is leaking

Refrigerator is not cooling

Refrigerator is not making ice

Refrigerator compressor is not working

Refrigerator is making a humming noise

Freezer is not cooling

Refrigerator door is not closing
STOVE/RANGE/COOKTOP PROBLEMS WE SOLVE
Stove burner will not light

Cooktop keeps clicking

Burners are having ignition issue

Range burners spark all the time

Gas is leaking

Stove heating element is not working

Knobs will not dial or are broken
If your clothes are not drying, your dryer will not turn on, or it is not heating enough, then it is likely that you have a broken heating element that needs to be replaced or repaired. Never deal with wet clothes again by having your dryer repaired by Best NY Appliance Repair.
We repair a broad range of dryer types, models, and sizes, and specialize in followings:
Gas dryer repair;
Electric dryer repair;
Stacked dryer repair;
Washer and dryer combo repair;

Ventless and vented dryer repair.
A faulty washer can cause a lot of trouble if it is not draining, not turning ON, or making an unusual noise. Moreover, it can develop even complicated issues with the time that you cannot handle yourself. Therefore, Best NY Appliance Repair experts are always available to provide high-quality services on a local level to get you out of this discomfort.
We repair a broad range of washing machine types, models, and sizes, and specialize in followings:
Front load washer repair;
Top load repair;
Stacked washer repair;
Washer and dryer combo repair.
Our friendly, expert technicians come out to your place and fix it.
We will get your appliance fully repaired and functioning
Dryer is not heating

Dryer is not spinning

Dryer is leaking

Dryer is overheating and burning the clothes

Touchpanel is not responding

Dryer is taking too long
Dryer is making a loud noise

Dryer does not start

Dryer stops after a few minutes

Dryer door is not sealing

Dryer does not have power

And many more
Frequently Asked Questions
Call us to get your free phone consultation
AMANA

BOSCH

DACOR

ELECTROLUX

FRIGIDAIRE

GE
GE PROFILE

GE CAFE

HAIER

HOTPOINT

JENN AIR

KITCHENAID
LG

MAYTAG

MIELE

MONOGRAM

PERLICK

SAMSUNG
SUB-ZERO

THERMADOR

VIKING

WESTINGHOUSE

WHIRLPOOL

WOLF
Having problem with kitchen or laundry appliances? Let us help you.